A Day In The Life Of Our Founder
A Day In The Life Of Our Founder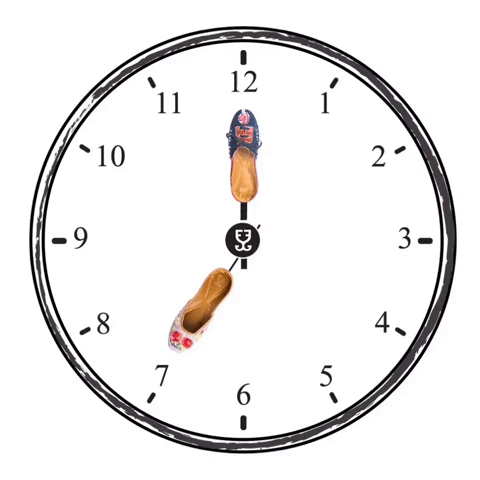 What does Laksheeta Govil, the founder & Creative Head of Fizzy Goblet, do in a span of 24 hours? 
a. Manage two offices
b. Make a 100 phone calls 
c. Throw a pizza party 
Only time (and reading the article below) will tell! 
We take a look into her everyday routine (in her words), hoping we find inspiration or at least some time-management skills! Here we go. 
The alarm sounds at 7.am (then 7.30 and then 8am) and I wake up. The first thing I do is make my bed, because it makes me feel like I've accomplished something right in the morning. I then gulp down a tumbler of cold coffee (half milk-half water-no sugar) to get the day started. I also like to like to listen to podcasts and jot down pointers I like so that I can refer to them later.
I usually find this the best time to tune out and work because it's so silent and the phone calls haven't begun ringing yet. This is when I do about 30 minutes of yoga, or some kind of stretches. And for breakfast, I'll either have eggs, oats, uttapam or avo toast, if I can convince someone to make it. ;)
I'm working out of different offices in Noida, Bombay and Singapore. If I'm getting into the India offices, I'll be in by 9.30-10am, and check my emails and take a round of the office first. I keep mornings for things that require more concentration (or so I try), such as designing, accounts, or the toughest things on my list that should be tackled with first.
Lunch is usually a grab-and-go. When I'm working in Singapore, I usually get one of those salad bowls, pita pockets or meals from Soup Spoon. In India, besides home food, If I'm feeling indulgent, or we are celebrating a win, or if it's been a few long work days weeks, we have a pizza party where we stress-eat our feelings and get recharged for the rest of the week. 
Afternoons are usually for planning something next: whether a new gifting idea or finalising a shoe design. Sometimes, that's when I have a meeting with my teams, like on Monday, I sit with the Marketing & Instagram team to finalise the gameplay for the upcoming week. 
I do, however, usually prefer meetings over the phone than meetings in person. (Who wants another meeting that could have been an email, yes?)
After work, I just really want some good food, so more often than not, I'll try and get dinner outside. Otherwise, I like to just spend some time with the family, and maybe convince everyone to play the strategy board game Catan (it is my latest obsession—you have to try it).
I find nighttime the best time for me to design. I usually keep a pad of tracing paper and pencil on my bedside and free flow with ideas or do some random freehand doodling, especially if I'm in the middle of a phone conversation.
Then I keep my phone in the next room (or at least an arm's distance away) with many more alarms for the next morning. Lastly, I tear off the previous day's list, I make a new to-do list, and plan my day ahead. It doesn't always go to plan, but it's always exciting and I love it. 
As told to Bhavika Govil. Read more of her work here .